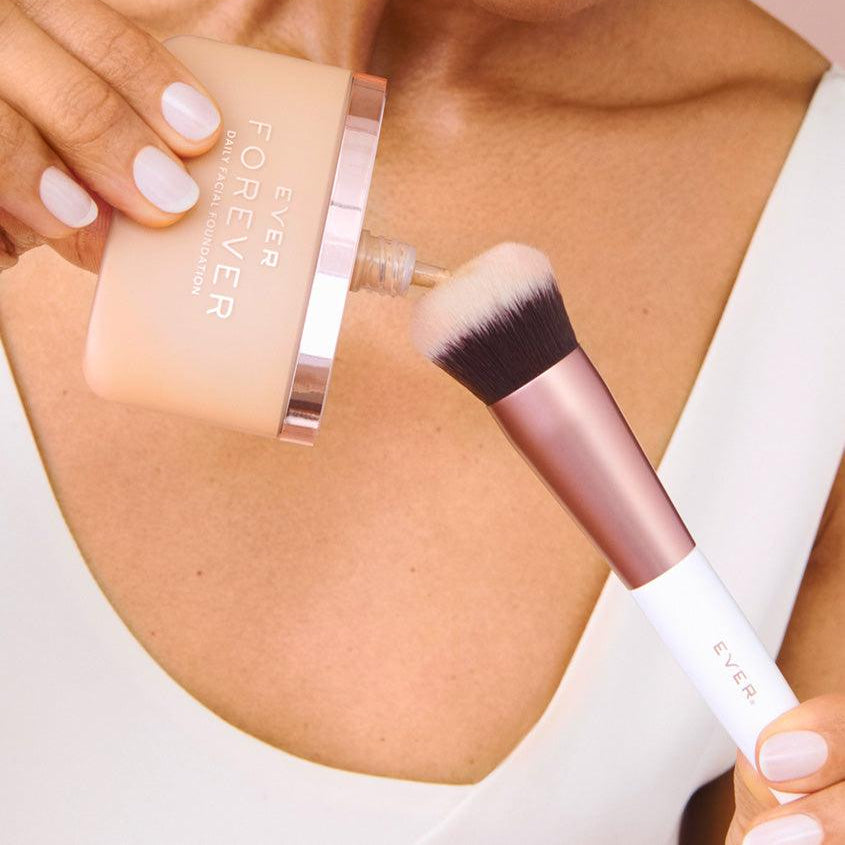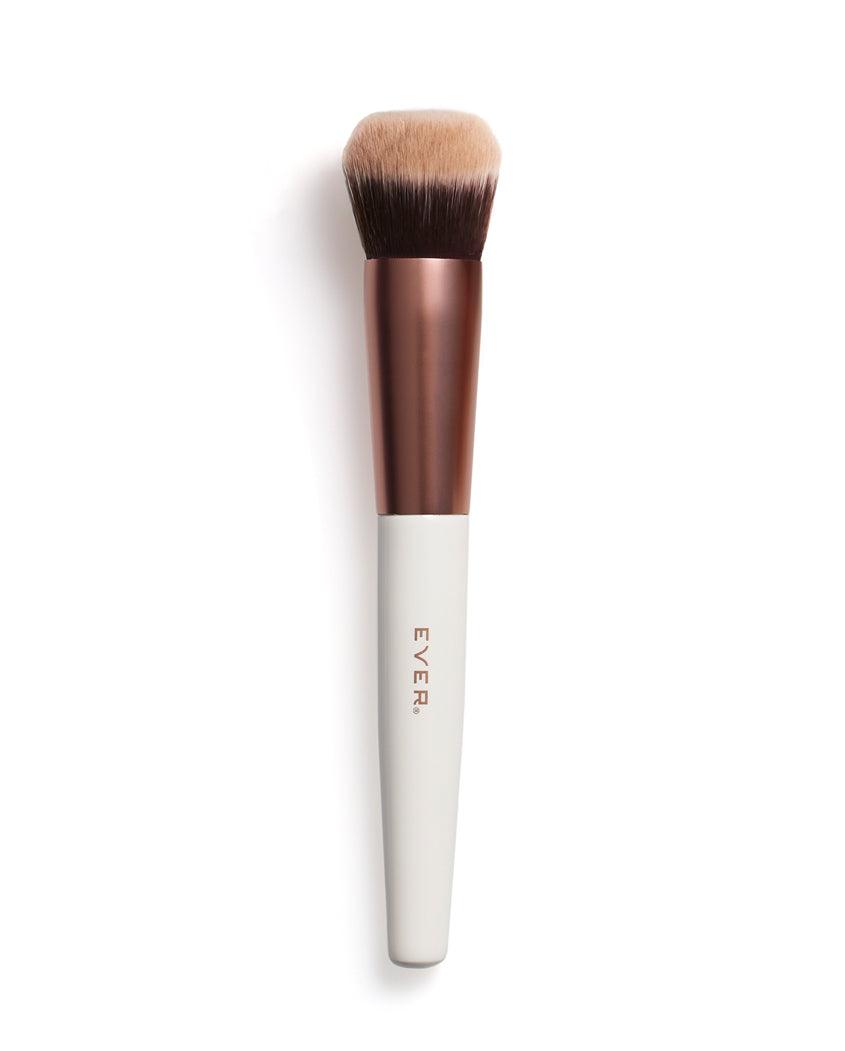 FACE 2 BRUSH Foundation Brush
Never Run Out! Save 5% Now, Save 10% Recurring, Plus Earn 2x Beauty Rewards Points!
This must-have, custom bevel-edged brush allows you to buff and blend foundation for a flawless application.
Product Details:
This unique bevel-edged brush is custom designed to perfectly apply our FOREVER Daily Facial Foundation. Simply squeeze a few drops of FOREVER Daily Facial Foundation onto the brush and apply directly to the face—no mess! Buff and blend the beveled edge along the contours of the face for a seamless application.
Why It's Different:
PERFECTLY PAIRED: Designed to be used with FOREVER Daily Facial Foundation for a no mess, fuss-free application.
VEGAN & CRUELTY FREE: Super soft, 100% synthetic bristles allow you to apply foundation with ease and are durable enough to ensure years of use.
CUSTOM DESIGN: The unique, custom brush has a beveled edge and wide base designed to hug the contours of the face for a perfectly blended, seamless application.
EVER ConsciousClick here for our Never Ever List 
YOU'VE EARNED YOUR STRIPES
Still looking for the right products?
Take our quiz to find the products that'll make a difference for your skin.