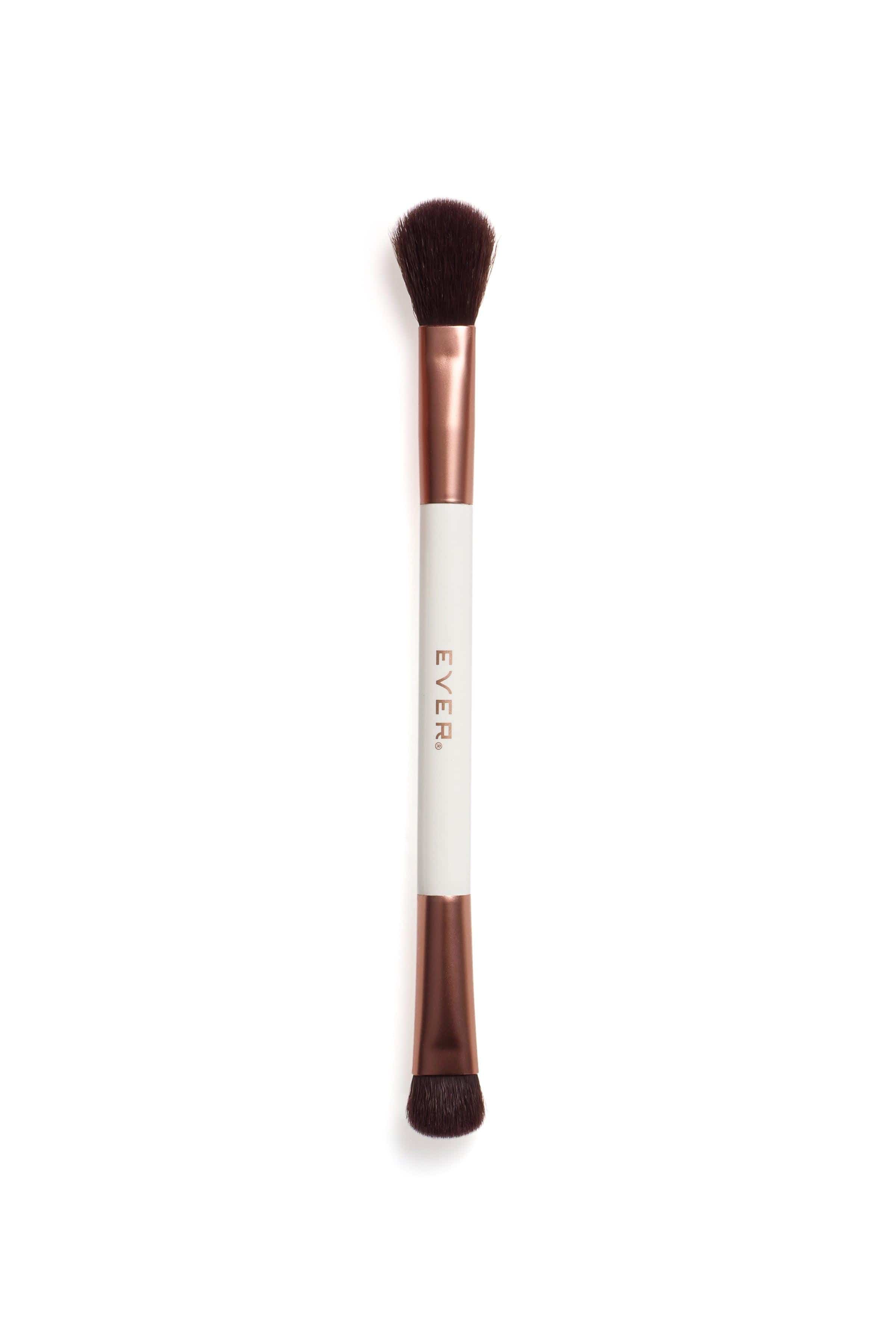 EYE 1, 2, & 3 BRUSH Dual Ended Eye Shadow Brush
Never Run Out! Save 5% Now, Save 10% Recurring, Plus Earn 2x Beauty Rewards Points!
This essential 2-in-1 tool was created for use with our OUT-THE-DOOR Cheek & Eye Palettes.
This is color application made easy. The carefully designed two-in-one eye shadow brush was created exclusively for use with our OUT THE DOOR Cheek & Eye Palettes. Featuring two different shapes on either end that create different effects. Use the larger shadow head to effortlessly blend shadow all over the lid area and then add contrast, definition or a smoky effect with the tapered side.
Why It's Different:
SYNTHETIC FIBERS: Super soft, 100% synthetic bristles apply color with ease and won't break, even after extended use.
INNOVATIVE DESIGN: Two brush head options mean you need fewer tools to apply an array of beautiful looks.
NUMBERED FOR EASE: The brushes are embossed with numbers that match the corresponding shades in the palette and eliminate any application confusion.
YOU'VE EARNED YOUR STRIPES
Still looking for the right products?
Take our quiz to find the products that'll make a difference for your skin.